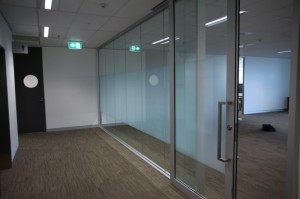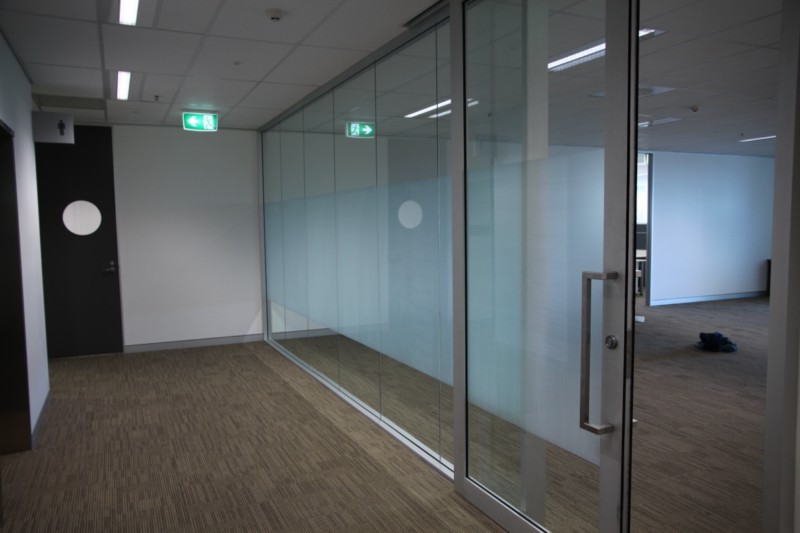 Frosted Glass in Brisbane can now be as easy as a phone call, email or online quote! With today's modern realistic looking films, it has never been more affordable to have boring old plain glass turned into something of sophistication. With our quick and clean application by our experienced technicians the job will be done once and done right. Whether it's as small as an entrance door side light or as large as a multi level office fit out or refit, we have the answer!
Frosted Glass in Brisbane is only limited to your imagination. With the aid of modern technology there are literally hundreds of options available. Whilst traditional looking frosted glass is still the most commonly used in Brisbane due to its great value, many clients are looking for something with a little more punch. We also provide Brisbane with computer cut silhouette frosted glass. Maybe it's your company logo or maybe just a stylish design. We can have your shopfront or office petitioning looking top notch.
Frosted glass in Brisbane doesn't stop there! In recent years with the advancements in digital printing we are now able to print any design you would like onto a frosted glass film. This could be anything from a simple colour through to a high quality photo, leaving what is a translucent looking print which still lets large amounts of light through. This is an excellent way to carry a theme and colour throughout your business.
While Frosted glass in Brisbane is available in many different effects. The most common reason it is applied is for privacy.  Frosted glass offers privacy day and night and won't block to much light. This makes frosted glass perfect for your Brisbane bathrooms, entrance doors and meeting rooms.
Frosted Glass Brisbane provide
Traditional Classic window frosting Brisbane
Computer cut silhouette patterns and signage
Digitally printed frosted glass effects
Patterned frosted glass such as rice paper effects
Digitally printed signage on a wide range of media
So if you are in the market for the best value Frosted Glass in Brisbane pick up the phone or get an online quote today!